<3 (Prototype)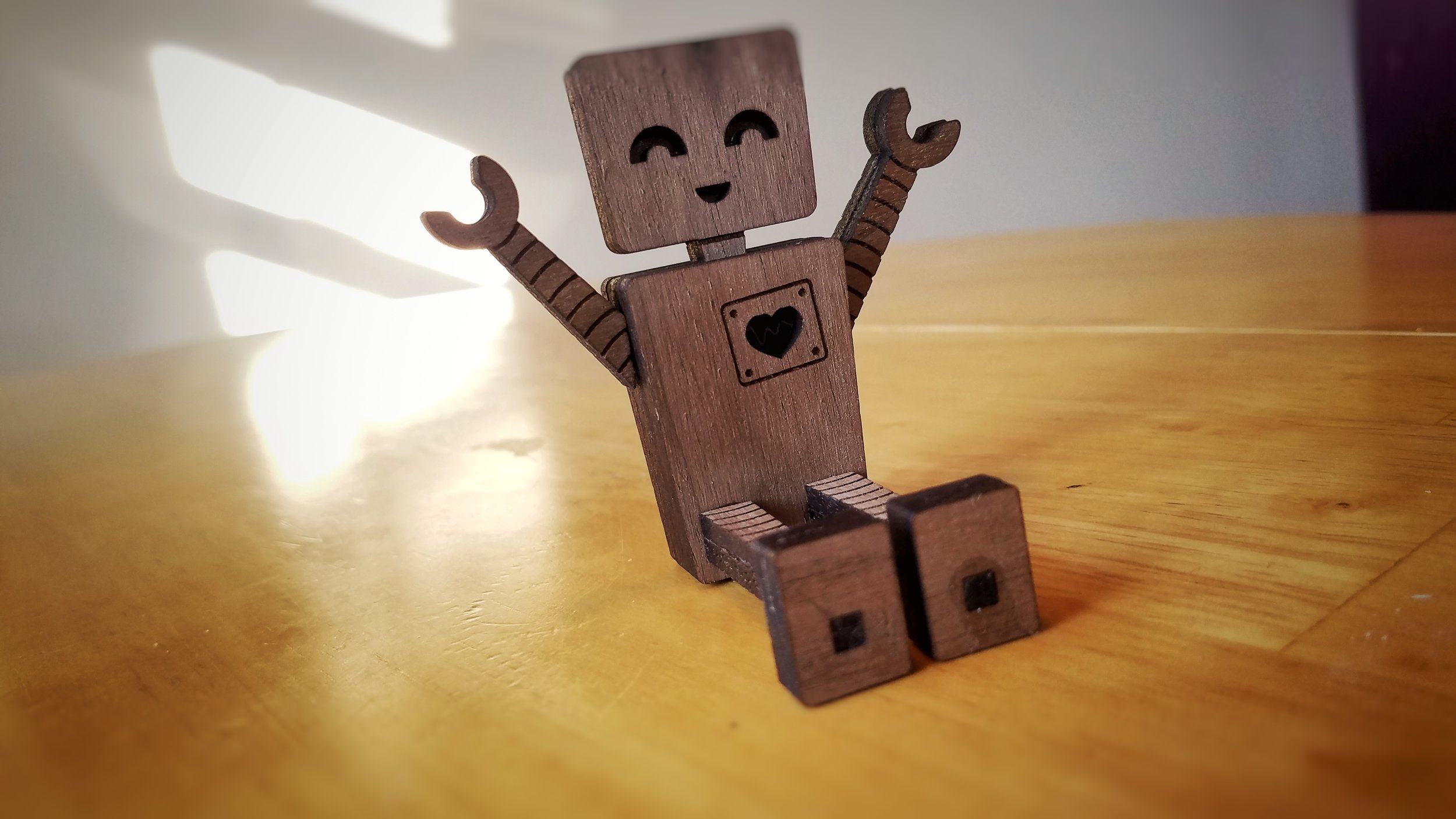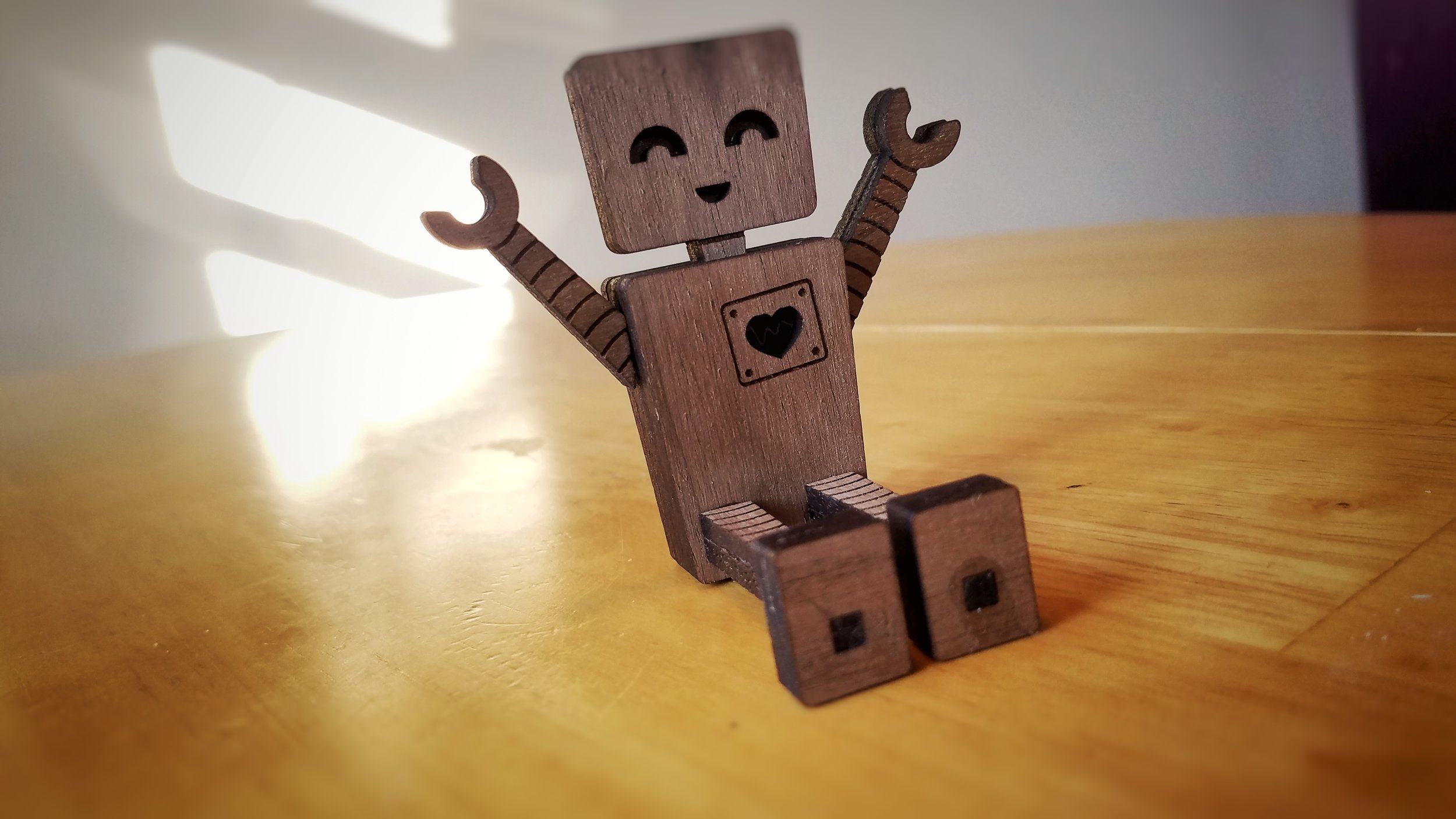 <3 (Prototype)
These are prototypes for a new robot and kit. Because they are prototypes there may be flaws and imperfections. They are glued in the pose you see and are discounted from their normal cost. There are only one of each prototype in the following woods: Ash, Cedar, Cherry, Mahogany and Walnut. Robots measure roughly 3x3x3 inches.
The kits in the future will be modular with the arms and legs positions able to be adjusted. They will be available in Ash, Cherry, Mahogany and Walnut.
Please allow 3-5 business days from order placement before shipping occurs. All orders will be shipped via USPS First-Class Mail which takes an additional 1-3 business days.
Note: The cedar robot is a softer wood and more fragile.